Description
You can relax knowing we are geeking out in your account, making sure it's running and working to its fullest potential. We do all the Facebook Ads work for you. This gig is for standard Facebook Ad campaigns — lead campaigns, traffic campaigns, brand awareness, etc.
What you can expect:
---
100% of Facebook Ads Management for Your Business!
You'll have a dedicated account manager who is a digital marketing specialist trained in current Facebook Ads best practices.
New campaigns, we will setup your Facebook campaign from scratch
Existing campaigns, we will optimize your existing campaigns to take them to the next level
A briefing on the goals (more leads, sales, branding etc.)
We support ad spends up to $5,000 per month
Complete setup or re-structure up to 5 campaigns
Full geo and demographic targeting and setup
20 geographical targets (if needed for multiple locations)
Provide you with a monthly ads report
Setup call if needed
Ad creation using stock images, text creation and copy
Usually 7-10 Business Days for complete setup
This is for 1 Facebook Ads Account/1 Business URL
** If you would like retargeting please purchase "Retargeting Management" on the marketplace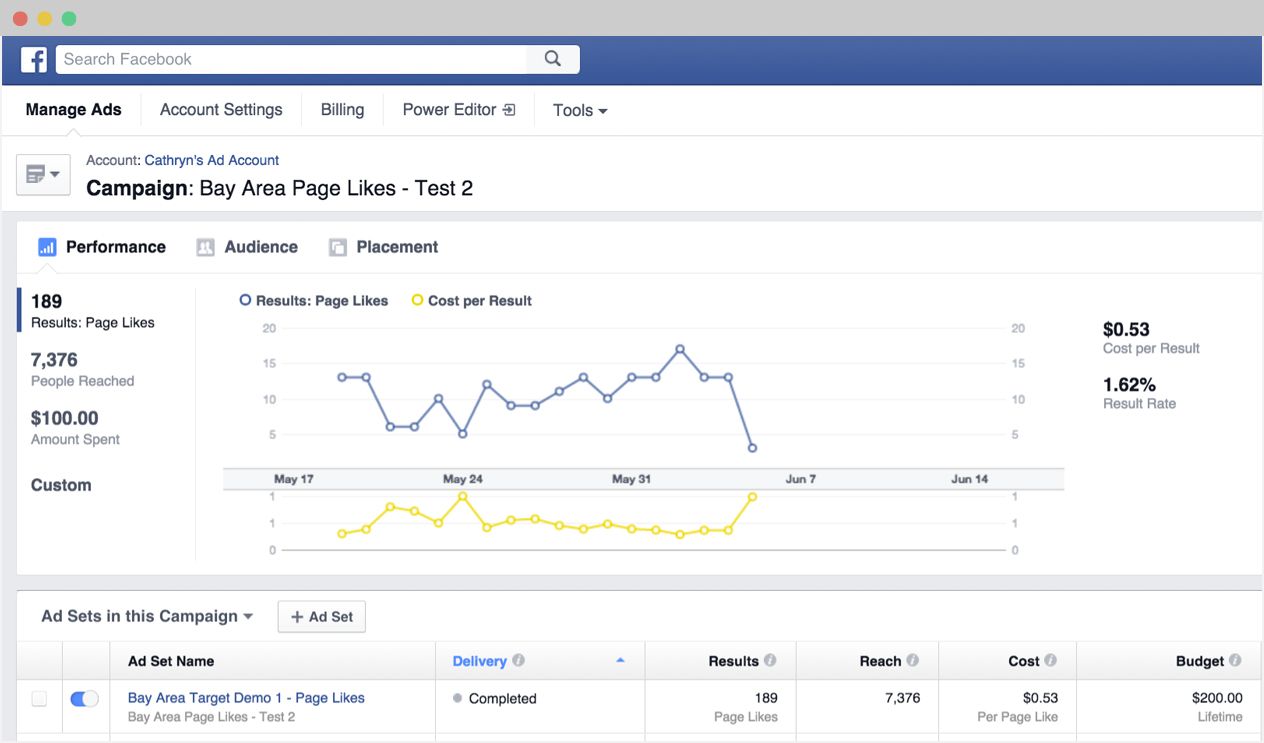 What we need from you:
---
You Must Have a Business Manager Account With Facebook Before This Gig Can be Purchased
Facebook Page Admin Access
Facebook Ad Admin Account Access
The Daily Budget Will Be Paid by Client
A Credit Card That Is Attached to the Business Manager Account
Facebook Ads Management
No contracts. No fine print. No nonsense.
---
We'll start working on your Facebook Ads Management immediately.
FAQs